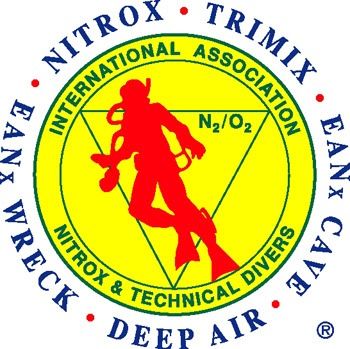 The International Association of Nitrox and Technical Divers has been at the cutting edge of technical diver training for more than 20 years. From the first nitrox course in the world to our Tek Lite programs which allow for reduced narcosis in the entry-level tech depth range, through to CCR Cave and Expedition Trimix, we've been setting the standard since the very beginning.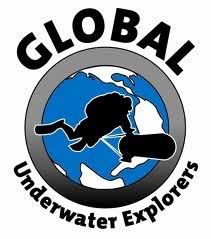 Global Underwater Explorers emerged out of a shared desire to safely explore and protect the underwater world and to improve the quality of education and research in all things aquatic.  Working to redefine the ties binding the average underwater enthusiast to underwater explorers, conservationists and scientific researchers GUE is committed to the overall goal of promoting the interests of the underwater world and of those who seek to engage it.


The dive's the thing. Halcyon makes the gear that they know will make our diving better. The process begins with designing, testing, and refining; making it better in the process, never settling for "good enough." It is knowing as opposed to guessing. It's about having such high standards and expectations in how they want their products to perform that they are relentless in their pursuit of perfection.


Welcome to Vobster Quay - the UK's friendliest inland diving centre! Whether you're a certified diver wanting to experience the thrills and excitement of fresh water inland diving or you're completely new to the sport of subaqua diving, Vobster Quay has something to offer.
DIR diving is a fast growing approach to diving. Be it technical or recreational, wreck, cave or reef, DIR diving can be relevant to the diving that you do. Jump in on our DIR forums, find out more about who we are, what we do, and how we do it. DIRX is a diving forum run by divers for both DIR divers and those who are interested in learning more about our approach to diving. There is a lot of information around on the internet about DIR, we hope to bring it together here into one resource which each of us can use.

Techwise is the premier technical diving training facility situated in the beautiful Maltese Islands.  Techwise offers you the option of courses from IANTD, DSAT, TDI and GUE friendly. Yopu also have the option of the rebreather CCR training course. Techwise is the technical department of Divewise and it's sole purpose is to provide you with technical diving, courses and diving expeditions in Malta.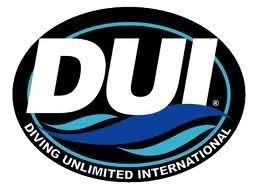 Diving Unlimited International, Incorporated (DUI) is a diving equipment manufacturing company specializing in diver thermal protection and high performance diving equipment. Located in San Diego, California, DUI has been providing recreational, scientific, commercial and military divers with an UNLIMITED commitment by searching the world for the finest quality materials and a pledge to provide the highest level of customer service to divers.
In 2010 Cognitas realised that the current reporting system could be improved and decided to undertake some research into the area, looking at current practices inside and outside the world of diving and how they could be applied.  The report "Incident Reporting in the UK Recreational Diving Industry - An Assessment of Current Practices and Potential Ways to Improve Them" was published in 2010
The Woodville Karst Plain Project is a non-profit affiliate of GUE. The mission of the WKPP is to explore, survey, connect and protect the flooded underwater cave systems of North Florida's Woodville Karst Plain. To this end, the WKPP promotes public awareness, education and scientific discovery through exploration and research support within these flooded underground cave systems. Through partnerships with state, federal and private landowners, the WKPP is uniquely positioned to facilitate scientific research and the gathering of valuable data.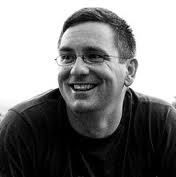 Welcome to Images of Life Photography. Gareth Lock, the master behind a lot of the photos on this site, is an accomplished technical diver and frequently published underwater photographer, specialising in deep wreck photography. He started diving in the summer of 2004 and has conducted nearly all of his training through GUE, qualifying as a Tech 2 diver in 2008 with Richard Lundgren.

DAN helps divers in need, 24/7, anywhere in the world, with medical emergency assistance, and promotes diving safety through Research, Education, Products and Services. Joining DAN means actively participating in the largest global diver organization with over 400.000 members worldwide and gives an important contribution in promoting diving safety.